JEŹDZIMY
jeszcze:
6 hours 30 minutes 16 seconds
WROCŁAW CYCLE MESSENGERS - FOR OVER 10 YEARS WE HAVE BEEN OFFERING AN UNBEATABLE DELIVERY SERVICE IN WROCŁAW
Delivery insurance
Messenger insurance
Quick, simple and modern booking
Personal customer service
Clear offer
No hidden costs
Service dedicated for regular and not urgent deliveries.
Packages booked until 12:00 PM will be delivered the same day at 6:00 PM at the latest PM.
Packages booked after 12:00 PM will be delievered next day at 1:00 PM at the latest.
That's the best time-price combination.
Same day delivery. Your package will be deliverd in just few hours since booking the service. Usually it takes us 2 to 3 hours on average.
That's the best option for urgent but not express deliveries.
In order to provide the fastest delivery service one of our couriers will be dedicated to your delivery only.
The moment you book your delivery we send the courier closest to you to collect the package. It's the fastest possible way to deliver your package.
If you want to book this kind of delivery you should contact our customer service. We will be happy to assist you.
For over 10 year we have been offering an unbeatable delivery service in our city. Due to our konwledge and experience, we became experts in our field and we've been creating the best same-day delivery service. But it's more than that - we can be as flexible as you need us to be. Our offer changes to come up to your expectations - so if you can't find the right option for you - call us.We will build a solution just for you.
NEW - E-COMMERCE DELIVERIES - SAME-DAY DELIVERIES
We know how important quality of delivery is for e-commerce businness. That's why we have created an offer specially for owners of e-commerce businesses.
Thanks to our new offer you can provide same-day delivery for your customers in every big city in Poland. Your clients will be able to get your products just a few hours after ordering them in your online store.
NEW - CARGO BIKES - TRANSPORTING BICYCLES
We are the first company in Wrocław which provides delivery services using cargo bikes. Those vehicle are equiped with solid transporting platforms constructed to handle loads up to 200 kg. Using cargo bikes allows us to tansport large deliveries safe and fast regardless of their size, weather conditions or traffic jams.
CITY DELIVERY - BIKE MESSENGER
For over 10 years we have been delivering urgent documents, agreement, packages, prosthetic and lab materials, blueprints, translations, account books, promotional materials, leaflets, business cards and posters, licence plates, laptops and memory cards and many others.
EXPRESS NATIONWIDE DELIVERIES
An important tender in Warsaw which ends today?
Last weekend in Krakow was just so good that you left your ID card there?
Your significant other in Poznań has birthday today but the gift is still on your desk? No problem, we will take care of it for you. Thanks to the network of delivery system which we have created with our alliances, your package can be delivered the same day to any big city in Poland.
NATIONWIDE AND INTERNATIONAL DELIVERIES
CATERING, RESTAURATIONS, FOODTRUCKS.
We know address of offices and their procedures like nobody else in Wrocław Everyday we take care of numerous legal documents for our clients as PIT, CIT or ZUS, registrations files, copies of KRS documents, excerpts from the Land and Mortgage Register, building permits and many others. All of the orders are realised in few hours, sometimes even in less than an hour. We always provide acknowledgements.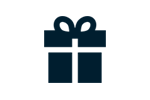 BIKE SERVICE IN YOUR COMPANY
There is nothing we don't know about bicycles. We don't only ride them but we can fix almost everything in them. Every year we take care of conditions of hundreds of bicycles in numerous companies and institutions. Do you own a company and care about wellbeing and health of your employees? Organize bike service in your office. Our repairmen are equpied in the best proffesional tools. They will not only repair you employee's vehicles but they will guide them how to better take care of their bicycles.
ARE YOU INTERESTED IN JOING OUR LOYALTY PROGRAM?
WE RIDE FOR YOU IN ANY WHEATHER ALWAYS AVOIDING TRAFFIC JAMS